An easy way to transform any space is to add some easy DIY wreaths! You can add so much vibrant color with a wreath, whether you want to hang it on your front door or an accent wall. A sizeable gorgeous wreath can also be a terrific focal point in any room. There are many different styles and types of wreaths you can make such as grapevine, styrofoam or metal form wreaths. Each style is unique, and the results are spectacular. I wanted to give you a lot of variety to choose from, so have a look at all these fantastic ideas.
Another great thing about making your own holiday wreath is that you can add your flair and style. Plus, you don't have to spend loads of money. You can keep your eyes peeled at garage sales, consignment shops, and discount stores for all kinds of craft supplies.
If you love DIY Projects and organizing, have a peek at these other ideas: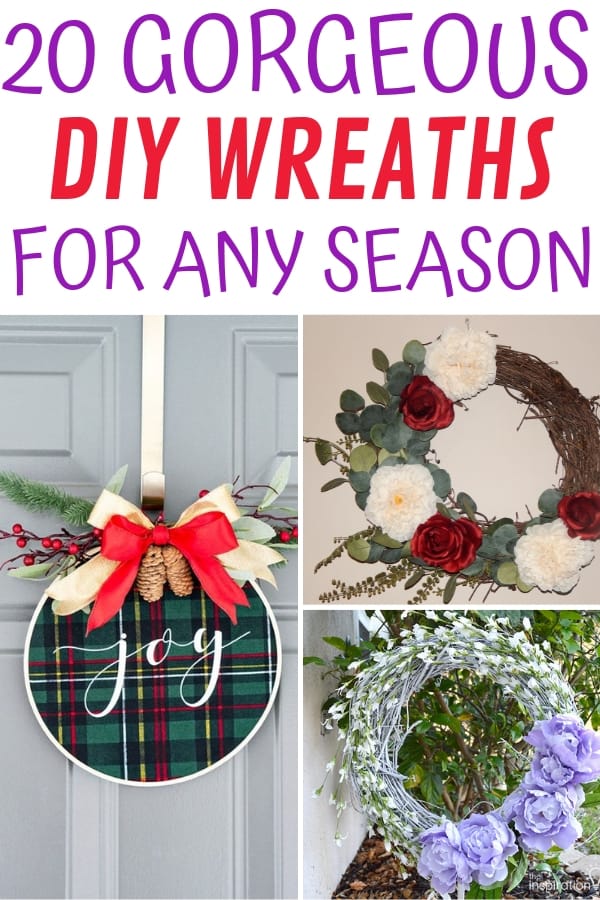 Some of the links in this post are affiliate links. This means if you click on the link and purchase the item, I will receive an affiliate commission at no extra cost to you. All opinions remain my own.
DIY Wreaths For Any Time Of Year
Have a peek at this beautiful wreath that you can make in under one hour! I love projects that are simple, quick and don't take a lot of different materials. If a project takes too long, I never finish! This wreath is also great if you decorate with a farmhouse style.
I love the look of non-traditional wreaths. This peacock wreath is fun, flirty and playful. Plus, anything that is turquoise is always a hit at my house. Personalize it with the initial of your last name!
DIY wheat wreath gone wild steals my heart! I am a Kansas girl and love anything to do with wheat. You can make your wreath as big or as small as you want to fit your space. Your kiddos are going to want to help with this one too!
It's no secret that I am in love with Hydrangea's because they are such stunning flowers. This DIY hydrangea wreath is elegant, charming and gorgeous!
Easy Spring DIY Wreaths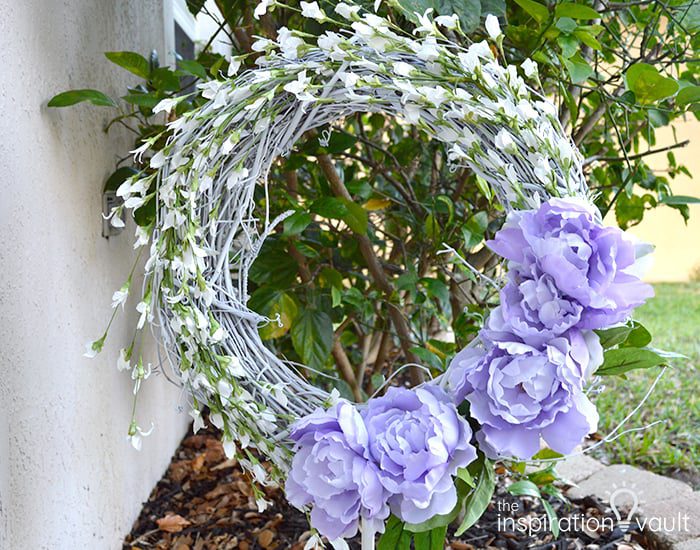 This lavender & white floral spring wreath looks beyond amazing, and the colors are brilliant! I think spray painting the grapevine wreath adds a fun finish to it.
The colors of spring are so pretty in this DIY paper flower wreath. Kids and adults will go crazy over how simple this is to make! Dust off your Cricut, grab some colored cardstock and start crafting.
Succulent wreaths are becoming more and more popular. They give a farmhouse vibe, and they make you feel like spring and summer is in the air. Your front door will have never looked so pretty!
DIY Peeps Wreath is absolutely adorable for Easter. The hardest part is going to be not eating the Peeps while you are making your wreath! Everyone is going to go crazy over this wreath!
I love how adorable this DIY paper Easter egg wreath is. Your kids can even make their own, and you can give these as gifts! Plus, you need very few supplies, and they are great for beginning DIY'rs.
Beautiful Fall DIY Wreaths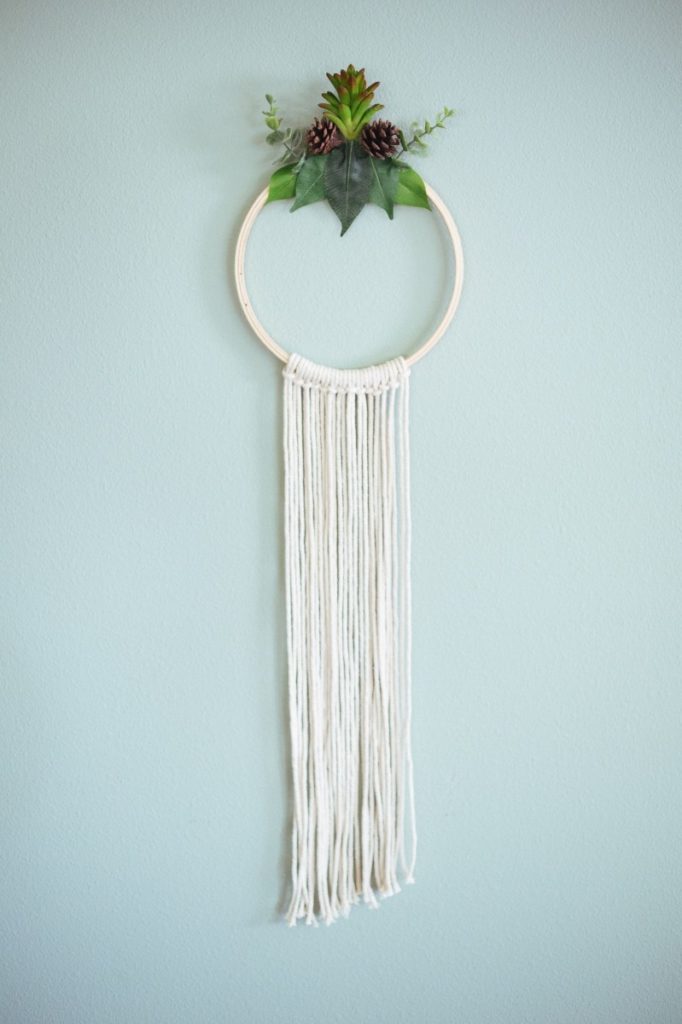 Minimalist fall wreath will add an abundance of character to any room! This isn't a cookie cutter holiday wreath, and I love the chic flair. The asymmetrical look is fantastic too!
In case I haven't told you yet, I am pretty much obsessed with grapevine wreaths. This easy natural fall wreath is the apple of my eye right now! The combination of the neutral colors and the sunflowers is out of this world!
Be prepared to fall in love with this easy DIY fall wreath! The colors are amazing, it is simple to make, and you are going to impress yourself with your handiwork!
This DIY hello autumn wreath is fantastic because it is square shaped! I love the unique style and bright colors. If you use your Cricut for projects, then you should definitely have a look at this idea.
Even More Terrific DIY Wreaths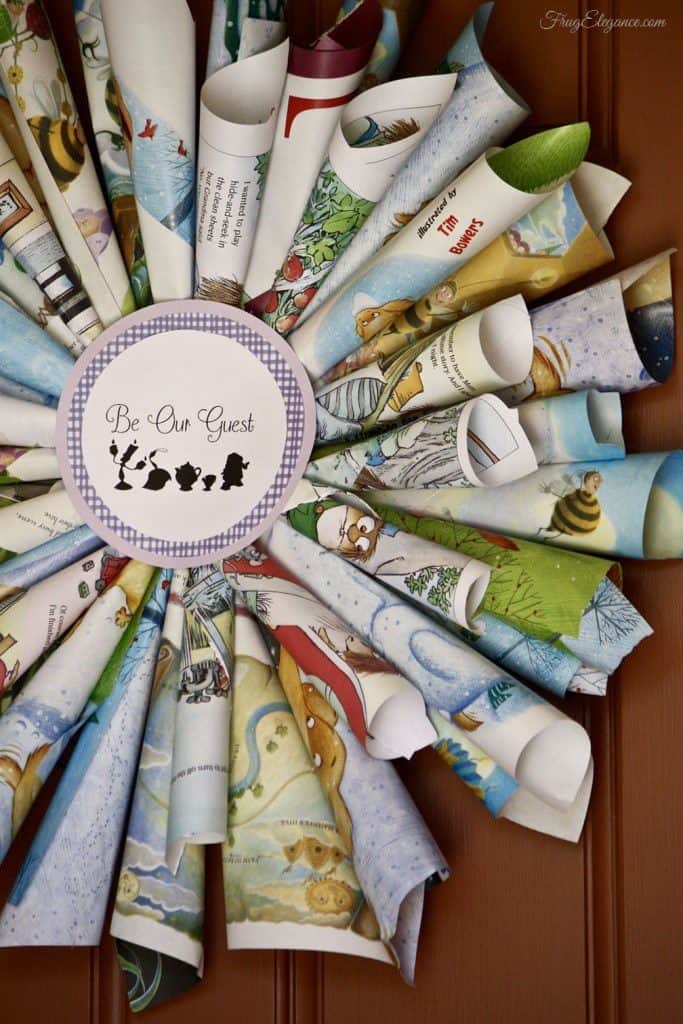 This storybook baby shower wreath not only looks really cool, but it is such a sweet idea! If you are throwing a baby shower and decorating by using books for the theme, this would be a perfect addition.
Add some character to your front door with a deco mesh wreath. Personalize it with your initial and add your favorite colors for a beautiful wreath. Plus, this wreath is tons of fun to make too!
If you celebrate Canada Day, you have to take a look at this wreath. I love the look of the red and white and you will too. Once you figure out how to make your own homemade wreath, you can make all kinds of styles!
Hot days, fireworks, swimming, and Patriotic wreaths are all part of summer! When you see how effortless this is to make, you are going to be stunned!
Elegant Christmas Wreaths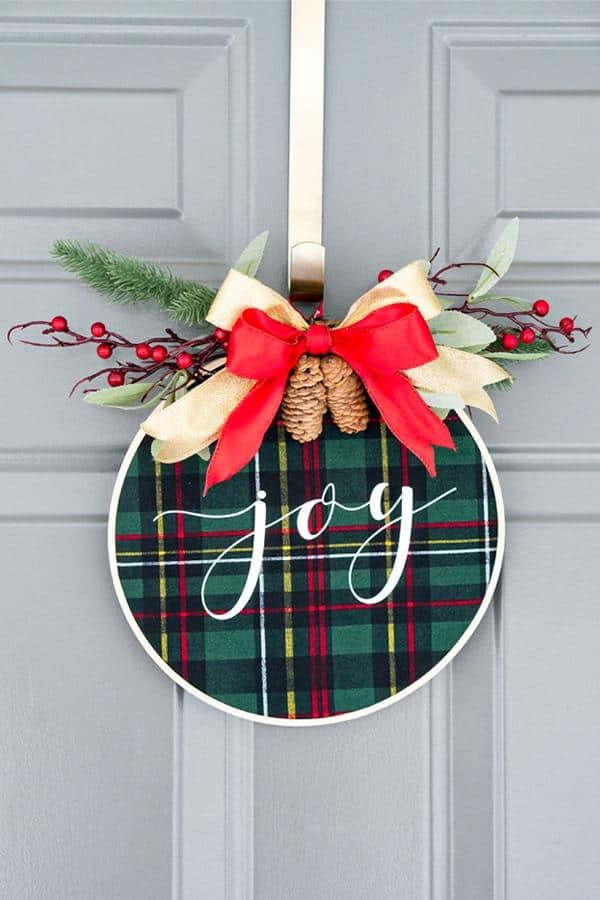 I love the look and style of this embroidery hoop Christmas wreath so much! The colors are perfect, and it is so easy to make. It is a phenomenal wreath to greet your guests during the holidays.
Christmas swag is another option if you want something different than the traditional wreath idea. The berries and pinecones take this to the next level of awesome! See how she made it.
Take a look at this stunning natural Christmas wreath! It is elegant, sophisticated and brilliant. The dried fruit and pinecones take this to a whole new level of beautiful. You can make your own with minimal effort too!