Little Cheddar Meatloaves are insanely delicious and addictive! The combination of cheese and slightly sweetened ground beef and topped with ketchup is pure comfort food!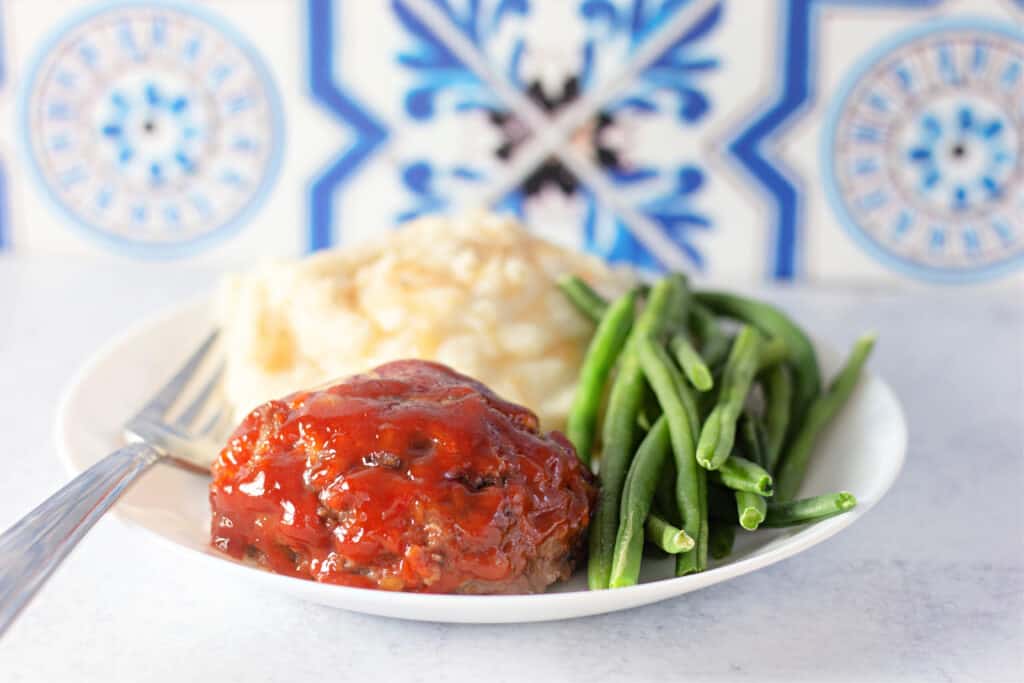 Cooking mini meatloaf is super simple and it actually cooks a lot faster than traditional meatloaf. Because they are small, they are usually finished in about 30 minutes versus an hour. So, I count that as a win!
Life is busy and I don't have time to spend hours in the kitchen cooking and baking. I wish I did, but I truly do not! That is why I am always happy to make quick meals like my Taco Soup, Blackstone Chicken Fajitas, or Air Fryer Barbecue Chicken.
Why You'll Love This Recipe
Easy to customize
Quick dinner idea
Fussy eaters will love it
Great for crowds
Comfort food
Ingredients
Cheese
Milk
Oatmeal
Onion
Egg
Salt & Pepper
Ground Beef
Brown Sugar
Ketchup
Mustard
Directions
Please see the printable recipe card below to view the full directions for how to make cheesy mini meatloaf.
FAQs
Do I have to add oatmeal?
It's important to add some type of oats or something to help bind the ingredients together. You can exchange the oats for breadcrumbs or finely crushed crackers.
Add crackers to a food processor and pulse until they become dust. Saltines and Club Crackers are my favorites. Clubs are buttery so they add a nice flavor to the little cheddar meatloaves.
Can I use different cheese?
Yes, absolutely! Cheddar is our preference, but you could go for mozzarella, Colby Jack, or any of your favorite cheese.
The cheese is best when you shred it yourself. Bagged shreds are convenient and get the job done, but they are coated with an anti-caking agent that prevents it from sticking. But if you want to take the flavor to the next level, shred it yourself. It's easy and you won't regret it!
Do I have to add ketchup to the mini cheddar meatloaf?
Nope! If you aren't a fan of ketchup, feel free to use barbecue sauce instead. If you decide to use bbq sauce, be sure to omit the brown sugar and mustard. They aren't needed because barbecue is already pretty tangy and if you get something that is already sweet it might be over the top.
What do I serve with them?
Serve with some mashed potatoes, salad, warm bread, and veggies. You really can't go wrong here, so try out a variety of sides to see what you like the best.
Do I have to use ground beef?
Nope, these little cheddar meatloaves are just as tasty with ground pork, ground turkey, or ground chicken. You can even combine the meats to get a variety of flavors.
Related Recipes
Yield: 10
Little Cheddar Meatloaves Recipe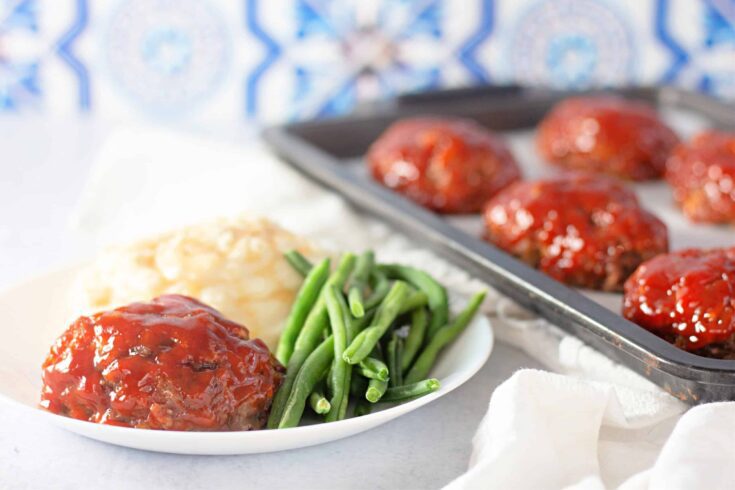 Little Cheddar Meatloaves are insanely delicious and addictive! The combination of cheese and slightly sweetened ground beef and topped with ketchup is pure comfort food!
Ingredients
1 1/2 cups shredded cheese
3/4 cup milk
1/2 onion, chopped
1/2 cup oatmeal, breadcrumbs, or crushed crackers
1 egg
salt, to taste
pepper, to taste
1 1/2 pounds ground beef
3/4 ketchup
1/2 cup light brown sugar
2 tablespoons yellow mustard
Instructions
Heat the oven to 350 degrees F. Line a baking dish with aluminum foil or spray it with non-stick cooking spray.
Mix the cheese, oatmeal, milk, onion, egg, salt and pepper in a large bowl. Mix in the ground beef and combine using your hands.
Form 10 mini meatloaves and place them on the baking sheet.
Mix together the brown sugar, ketchup, and mustard. Add the sauce to the tops of the cheddar meatloaf.
Bake for 25 minutes or until the center reaches 160 degrees F with a meat thermometer.
Serve, and enjoy!
Recommended Products
As an Amazon Associate and member of other affiliate programs, I earn from qualifying purchases.