I have always said that I have deadly thumbs and can't keep a plant alive for anything! That's why I wanted to take a minute to share the best fake house plants out there. If you are anything like me and know that you kill every plant that's living then this information is just for you!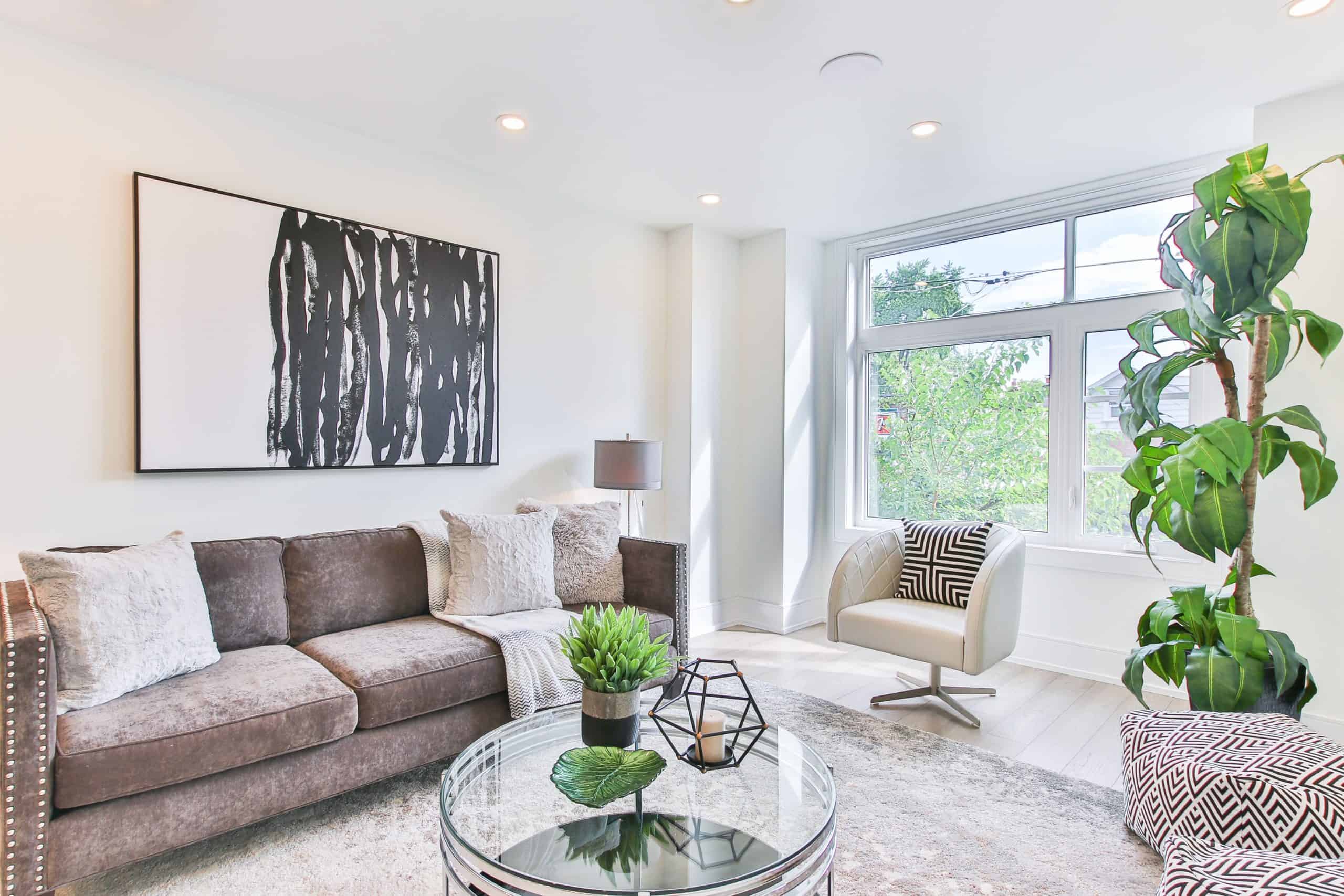 Gorgeous Plants You Can't Kill
Whether you opt for real plants or fake indoor plants, they add so much life to your space. Nowadays they have gotten really good at making faux plants appear real. I can't tell you how many times I have come across a plant and had to touch to figure out if it was real or not, and most of the time it's fake.
Plus, another reason why I'm obsessed with faux indoor house plants is because THEY DON'T DIE! Not to mention, that you don't have to water them or place them in front of the sun just right. It's much simpler decorating with cool house plants that aren't even real.
While you are decorating, you should take a look at these helpful posts too:
The Best Succulent House Plants
Everyone knows that succulents are a huge hit right now. I don't see that going away any time soon because they are so much fun. Here are my favorite indoor succulents that I think you're going to love.
Some of the links in this post are affiliate links. This means if you click on the link and purchase the item, I will receive an affiliate commission at no extra cost to you. All opinions remain my own.
Mini Fake Succulents
I love these mini planted succulents because they are so adorable. Perfect for decorating your office, bookshelves or even your kitchen! The options are endless.
Succulent In Decorative Box
This box of succulents is fantastic! The best part is it will add lots of dark green and other colors to your space. The variety of sizes gives the plant some depth too.
Modern Golden Can Pot Design
I can't get over how awesome these modern succulents look. The golden cans are lovely and are perfect for adding character to your indoor house plants.
Rustic Succulent Planter
I don't think it's possible to ever have too many rustic items in your home. 🙂 This planter is fantastic and would look great on your counter, as a centerpiece on your table or even in your bathroom.
Big Leaf Plants
If you want to make an impact with plants, then choosing some big leaf plants is the way to go. They can fill any voids in your home or simply brighten a dark room up.
Artificial Monstera Deliciosa Plant
This big and beautiful artificial plant is 43 inches tall. Set it just about anywhere and it's going to get some attention. I can't get enough of those big green leaves.
Golden Cane Palm Silk Tree
If you have a large space and aren't sure what to do with it, consider this beauty! It's gorgeous and no one will even realize it's not real.
Corn Stalk Dracaena Plant
This gorgeous plant is silk but will fool just about anyone with its realistic leaves and look. If you are looking for a conversation piece, this is a great one to have.
Snake Plant
I love the variety of colors on the leaves of a snake plant. This is an inexpensive way to add character to your home or office.
Capensia Bush
Oh, the colors of this plant are breathtaking! You wouldn't have a clue that this is an artificial plant unless you bought it yourself. Everyone will love this one for sure.
Add Some Charm With These Fake House Plants
Here are some more stunning plants that I think you are going to go wild for.
Opps Mini Artificial Topiary Shrubs
Aren't these so pretty? I love that they have flowers on them and have a brightness. They aren't dull or boring.
Golden Dieffenbachia
If you are looking to make an impact, add this plant! It is 45″ high and has beautiful green and yellow leaves. Plus, it's in a lovely planter and is one of my favorite indoor house plants.
Luxsego Artificial Coreopsis Flowers
This flowering plant is gorgeous! You can even place this fake house plant outdoors if you want. It would look great on a patio or anywhere in your home or office.
Artificial Boxwood Spiral Topiary Tree
This topiary tree is perfect for indoor or outdoor decorating. You can even dress it up for different holidays by adding lights. Get multiple and enhance the look of your entryway or anywhere else you need some decor.
Flower Potted Lavender
If you have farmhouse decor in your home, you need one of these fake house plants! The purple screams spring and summer. This would look awesome on your table as a centerpiece too.
Artificial Orchids
If you've ever had orchids before, you already know that they are so HARD to keep alive. Okay, maybe not for everyone, but they sure are for me.
Luxury Japanese Fruticosa Tree
If you want to add some elegance to your home or office this Japanese Fruticosa Tree is perfect. Isn't it gorgeous?
Bougainvillea Hanging Basket Silk Plant
Hang one of these beautiful plants near a window or on your patio. They are bright, cheery and fun! The pink flowers are so pretty too.
Artificial Canna Violet Tree with Purple Flower
I can never get enough purple flowering plants. They are just so much fun and colorful. You have to look at this one because it's so pretty.
PVC Grass Potted Plant
This is one of the coolest plants ever! It's so unique and not like your typical fake house plants.