Try these great beginners cocktails for newbies that are great for any event. Not only are these drinks easy to make, but they are also very tasty. Whether you're having a party or just want to enjoy a cool drink, these easy-to-make recipes will impress your friends.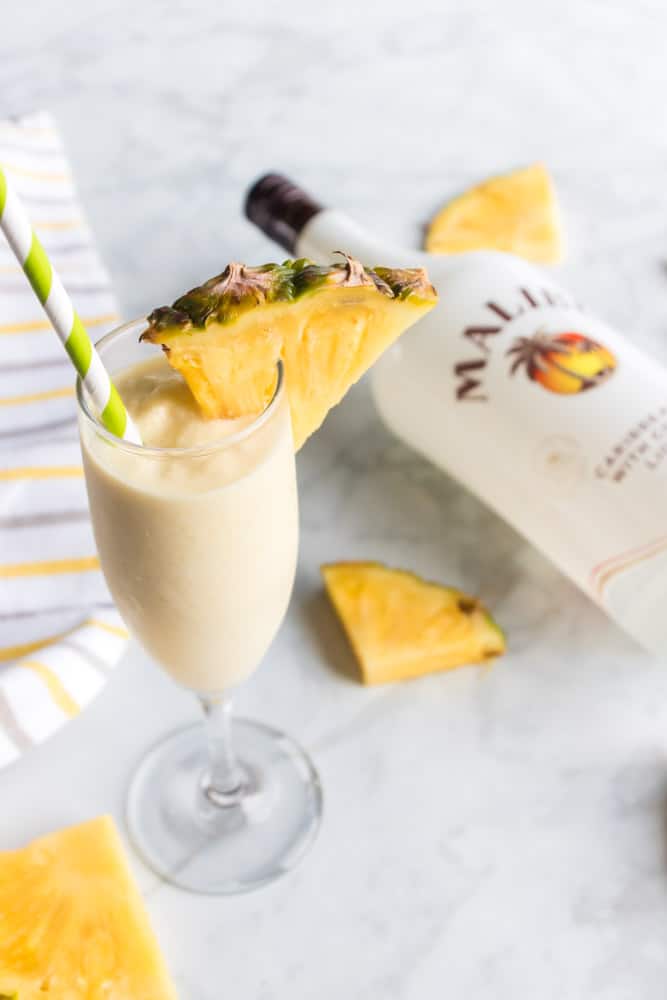 The weather is getting warmer, and it's the right time for a Slushy Pineapple Rum Drink! This fizzy drink is made with pineapple juice, heavy cream, rum, and pineapples. It has an amazing tropical feel that you'll love.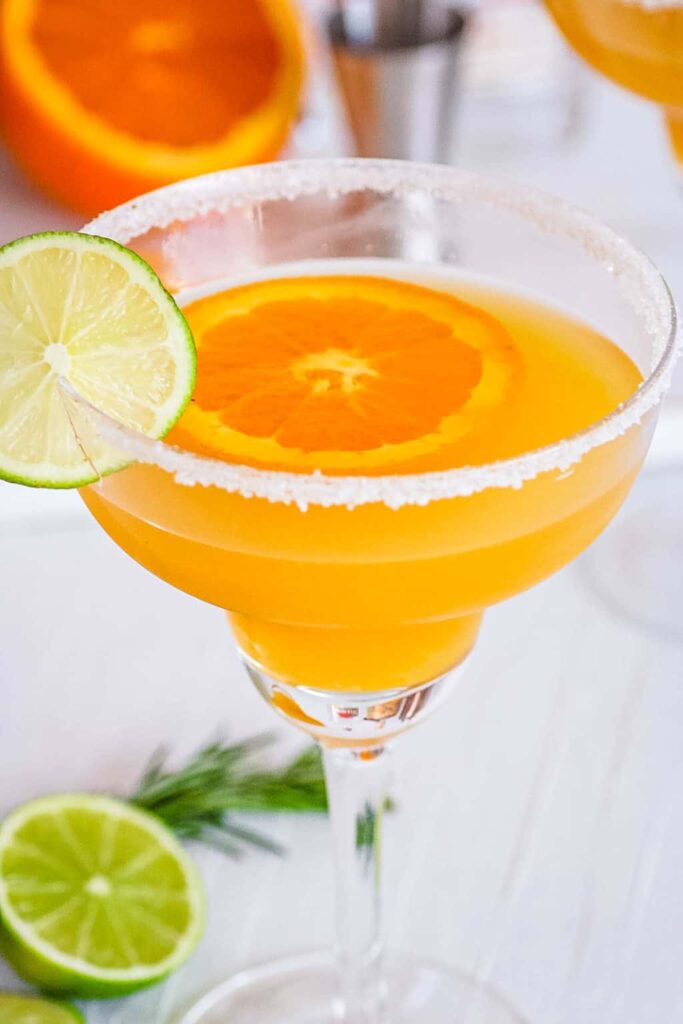 This Italian margarita recipe is the ideal beverage with such a crisp flavor because it is both sweet and sour. The best traditional cocktail is an orange margarita, which is created with Amaretto, Tequila, fresh citrus juices, and a small amount of sugar.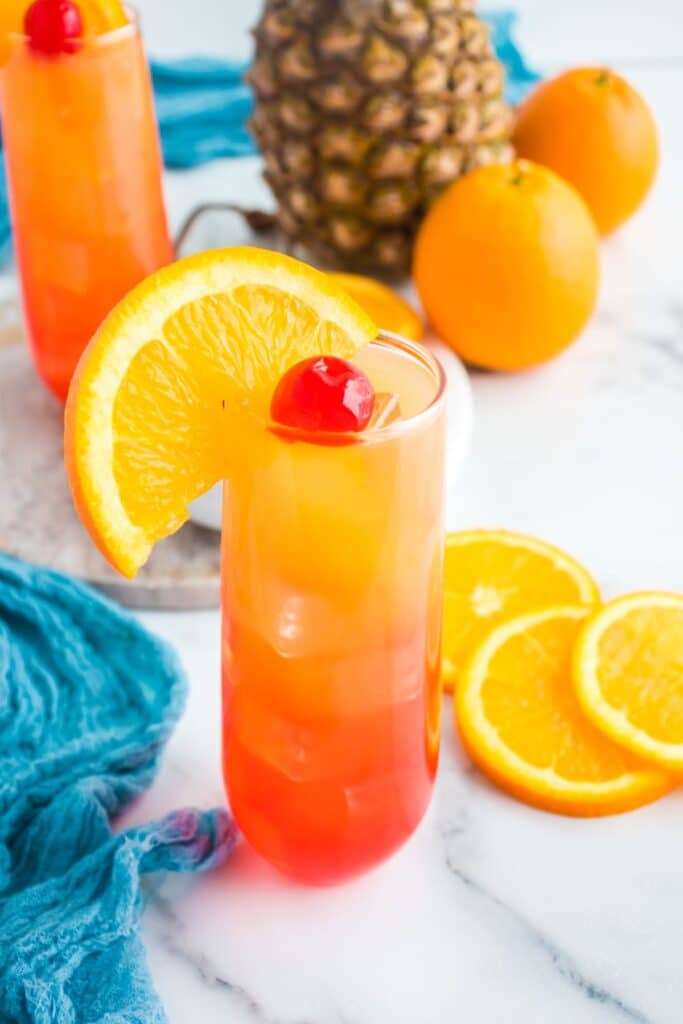 The Malibu Rum Punch is a cocktail that everyone will be happy to sip on because of its sugary, tropical, and delightful flavor. This fruity drink is the perfect way to unwind at the end of a busy day.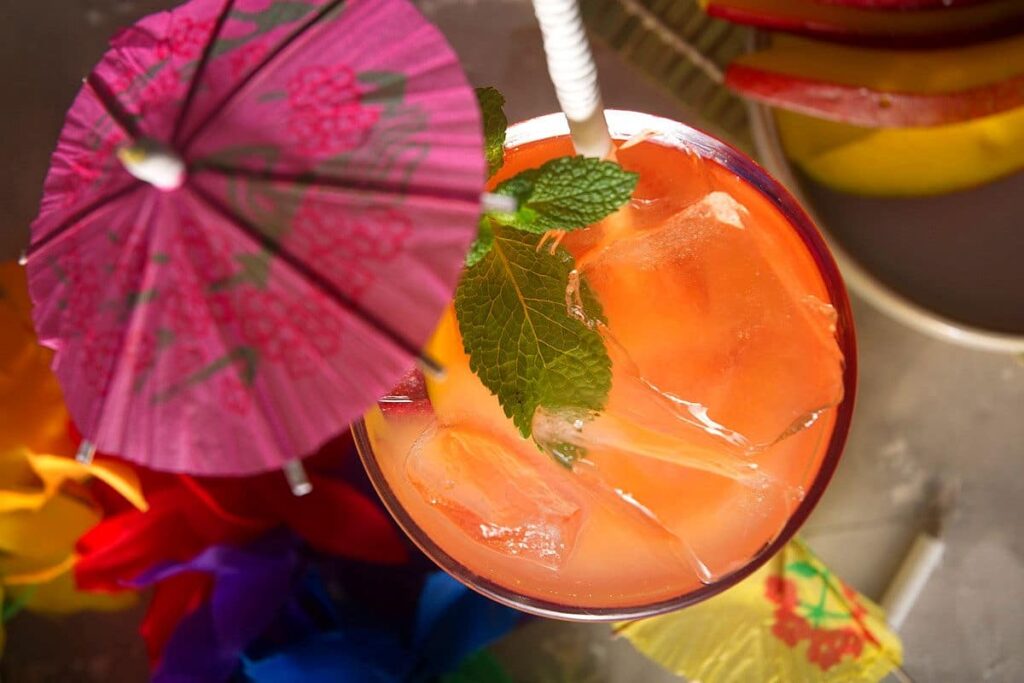 Make your cocktails sweet and tropical with this simple Hawaiian Mai Tai recipe. On hot summer days when you've been working, playing, or vacationing outside, this cool, refreshing Tiki drink is ideal.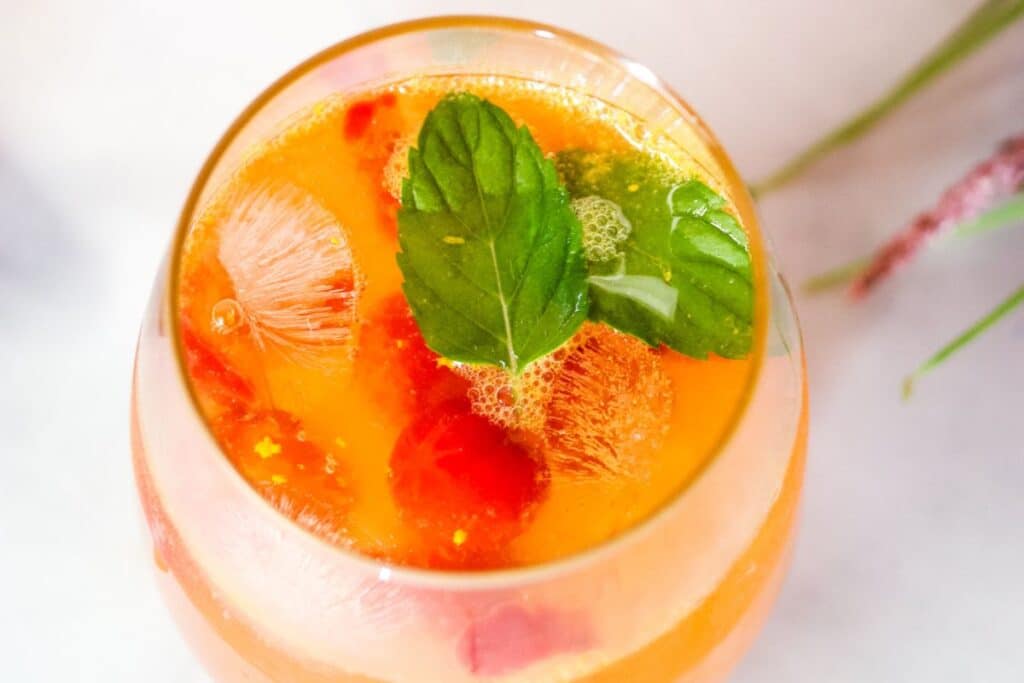 This Cherry Spritzer is a non-alcoholic drink made with tart cherries, sparkling water, mandarin oranges, orange juice, mint, and fresh ginger! You can drink a cherry orange spritzer after a long day or when you have people over.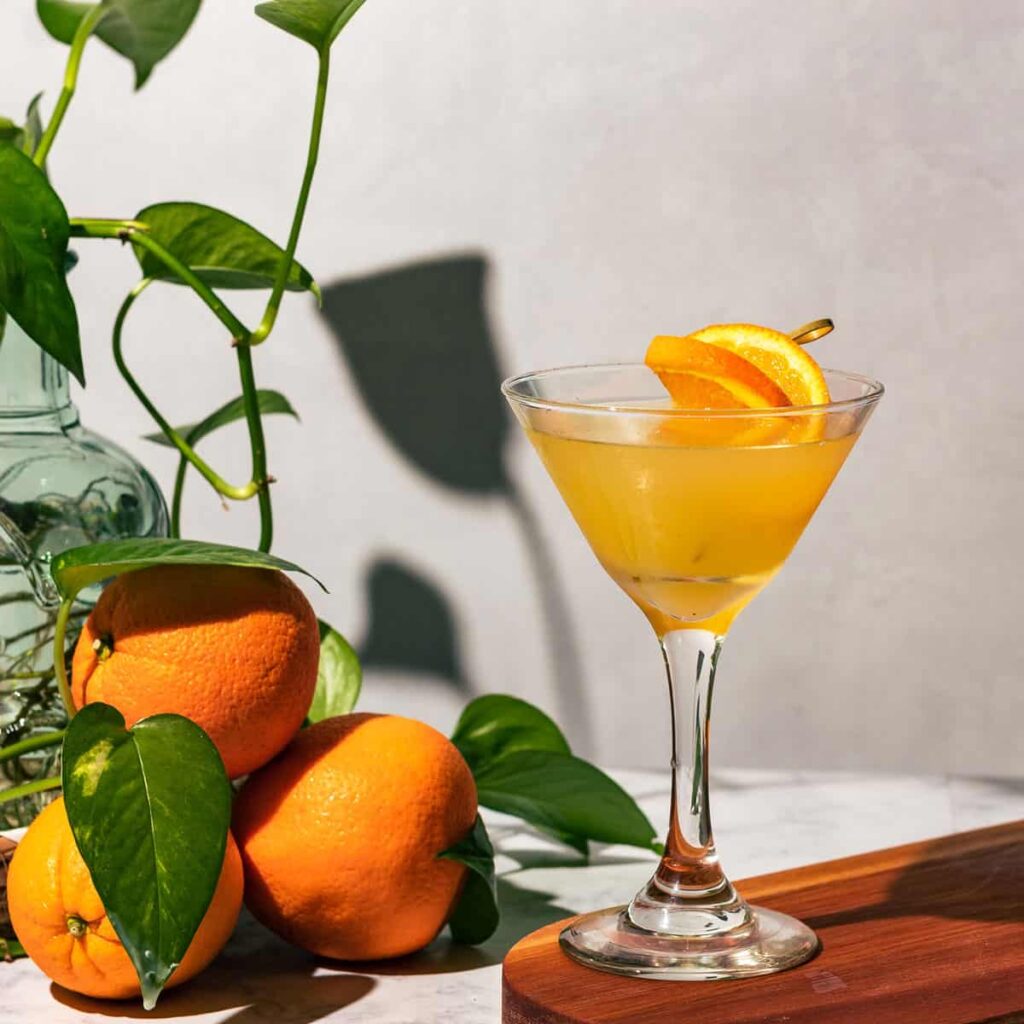 You're looking for a creamy, sweet spin on your go-to martini. Try this martini we like to call an Orange Creamsicle, which is created with whipped cream vodka and tart orange flavor. Every time you take a taste of this delicious mixture, you'll be taken back to your childhood summers.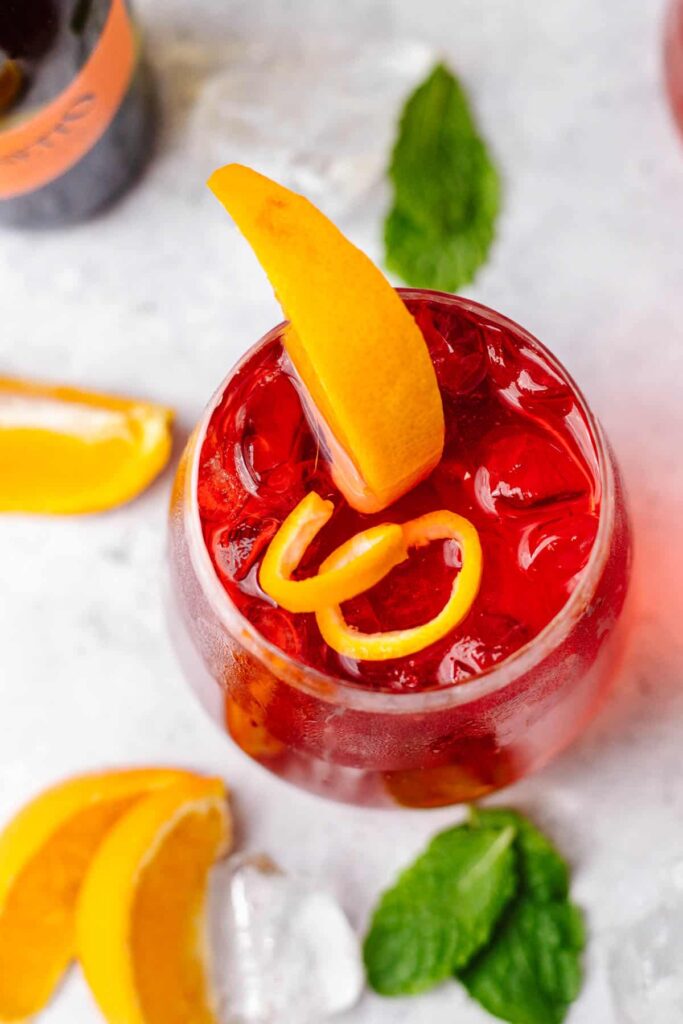 This lively drink is a beautifully balanced ballet of tastes, overflowing with brilliant citric overtones and hailing from the picturesque Italian coasts to your very own house. It sings of sweltering lemon groves and seductive aperitivo customs in Italy.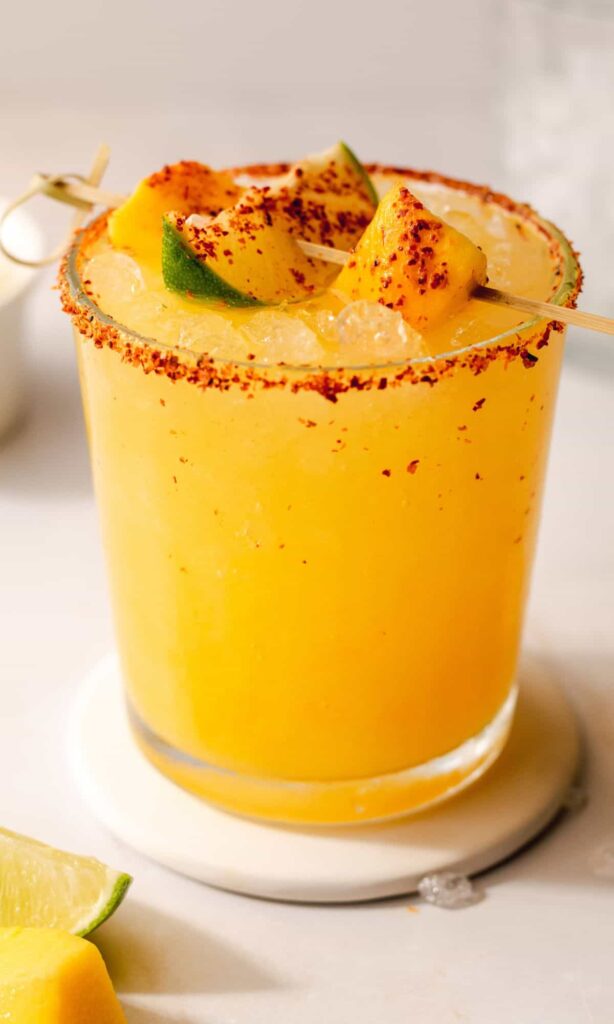 The perfect summer drink is this Hot Honey Spicy Mango Margarita. It's made with hot honey, which gives the sweet fresh mango puree, tequila, orange liquor, and lime juice just the right amount of heat. Pour this over ice in a glass that has been rimmed with chili lime seasoning, and you'll have the best drink for a hot summer day.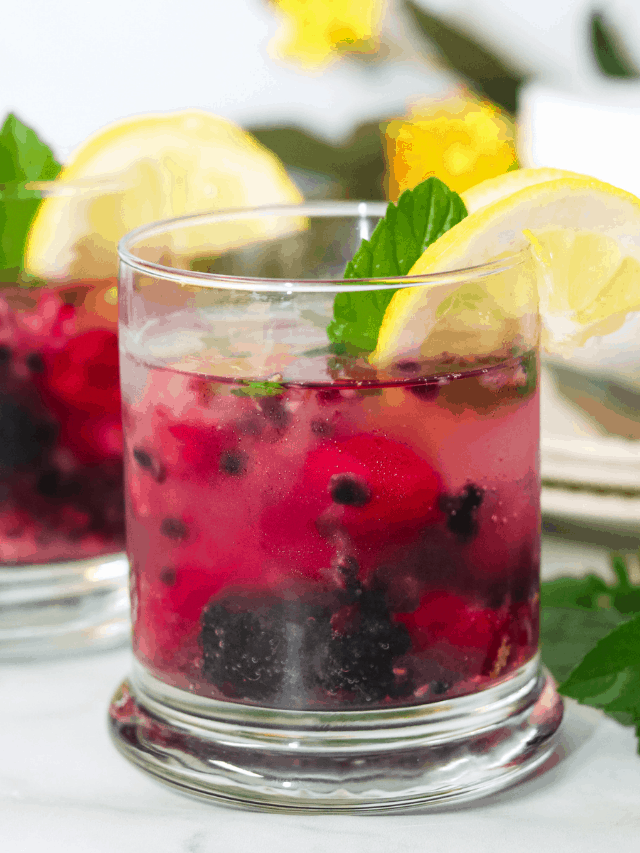 This Berry White Wine Spritzer is an excellent drink for sipping at the end of the day. Fresh blackberries, strawberries, mint, sparkling water, and sparkling wine are used to make this refreshing cocktail.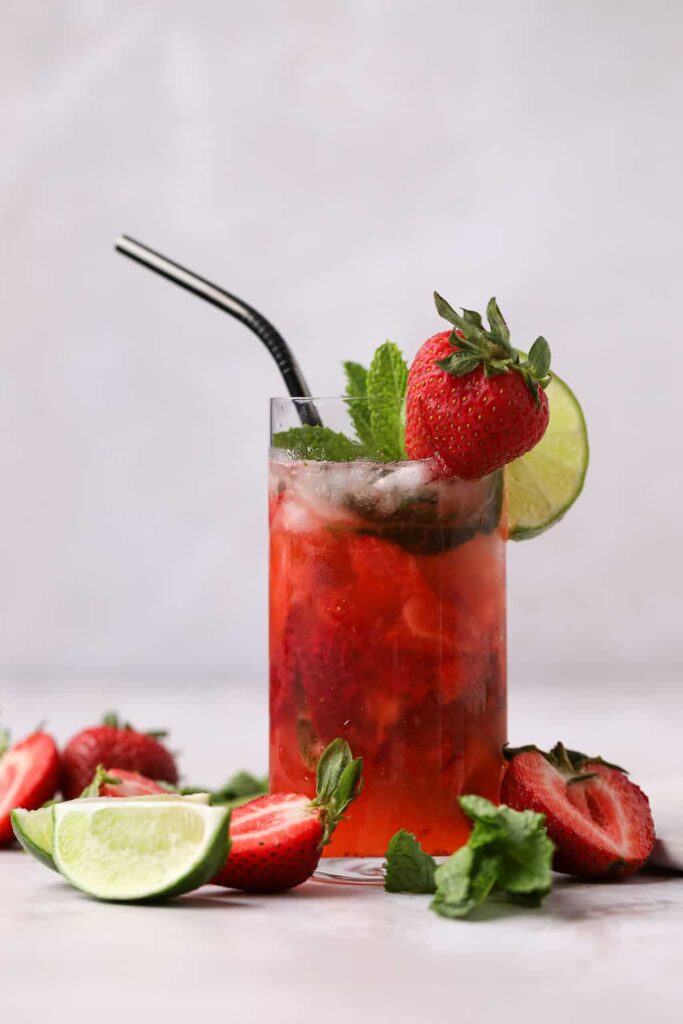 This Strawberry Mojito is a fun, fruity take on the standard drink. It's a tasty summer drink made with crushed strawberries, fresh mint, rum, and simple syrup. You'll want to drink it every chance you get by the pool. You can make a pitcher or just one glass, it's up to you.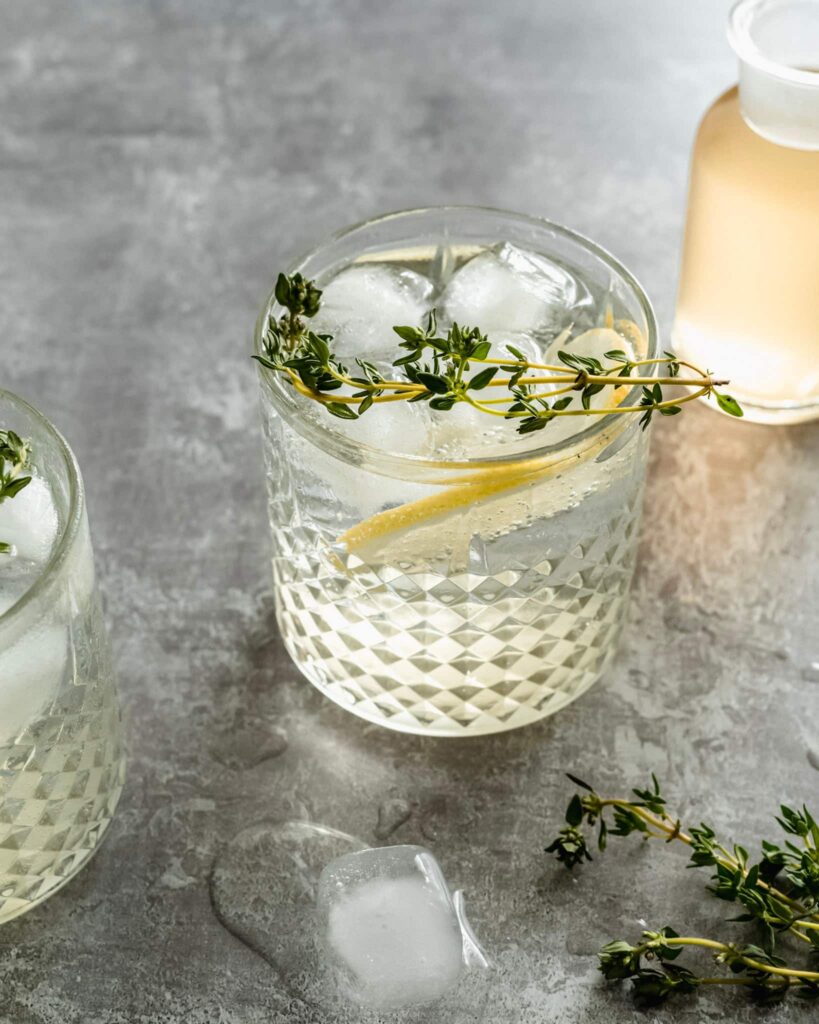 This inventive elderflower gin cocktail is a modern take on an age-old favorite! Consider a gin tonic, but add elderflower syrup and lemon juice to make it more flavorful and interesting.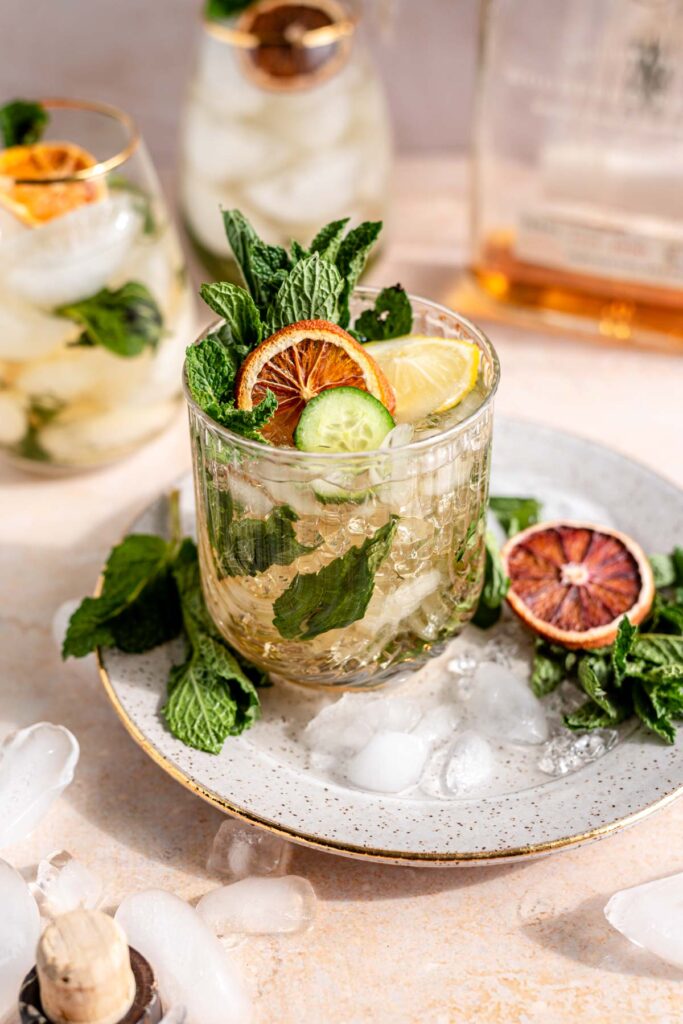 The Mint Julep is a vibrant and minty bourbon cocktail that is great for enjoying the Kentucky Derby. This recipe calls for a delicious and not too sweet homemade mint simple syrup, fresh mint leaves, your favorite bourbon, and a whole lot of crushed ice.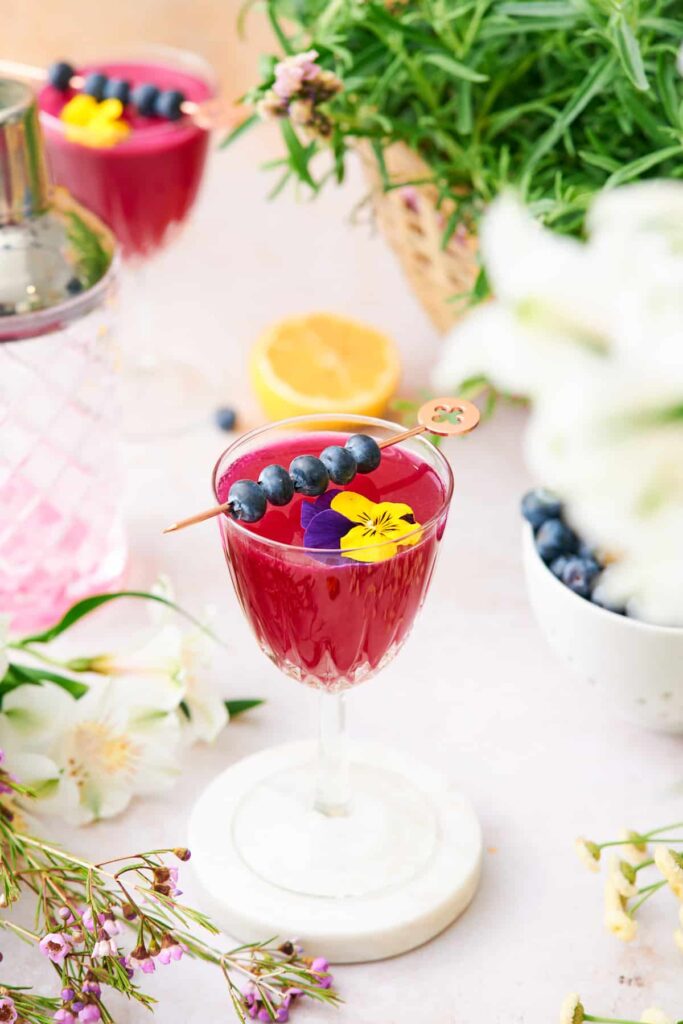 The Blueberry Gin Cocktail is a delicious mix of sweet blueberries, sour lemon juice, and herbal gin. This bright and refreshing drink is a great way to liven up any event. It has the right mix of flavors that will make your taste buds happy. It's ready in 5 minutes, and you only need three ingredients to make it.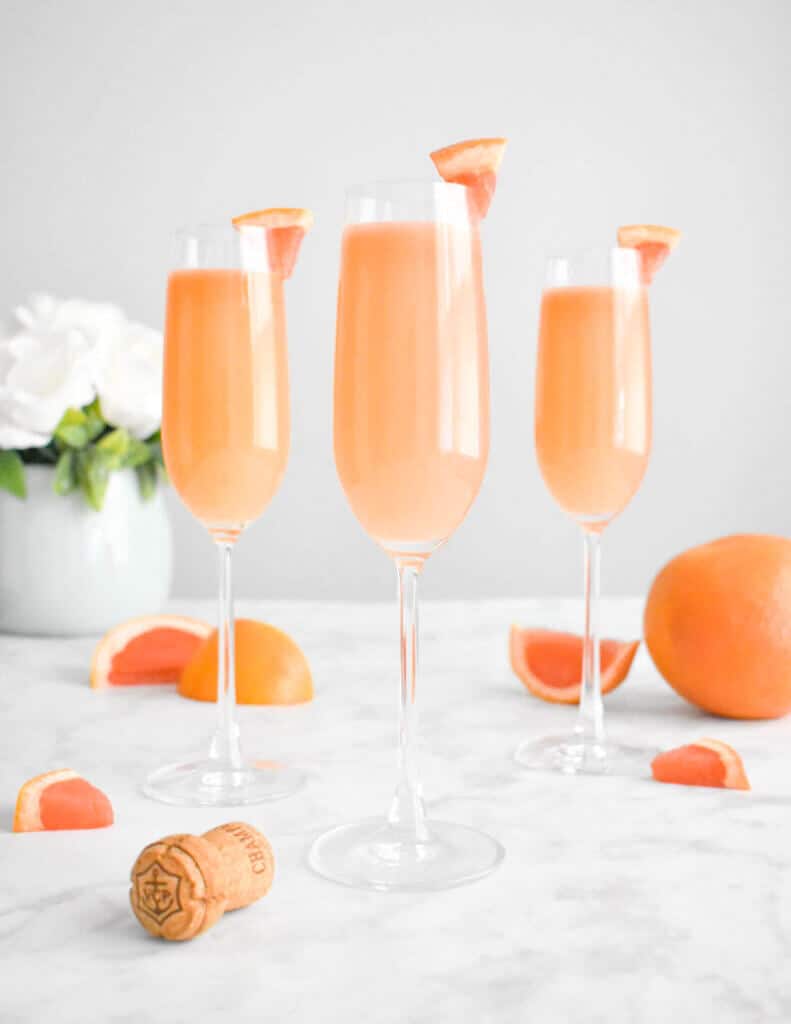 The ideal brunch cocktail that will wow is this lovely pink Grapefruit Mimosa! Champagne or prosecco, along with grapefruit juice, make this drink simple to prepare.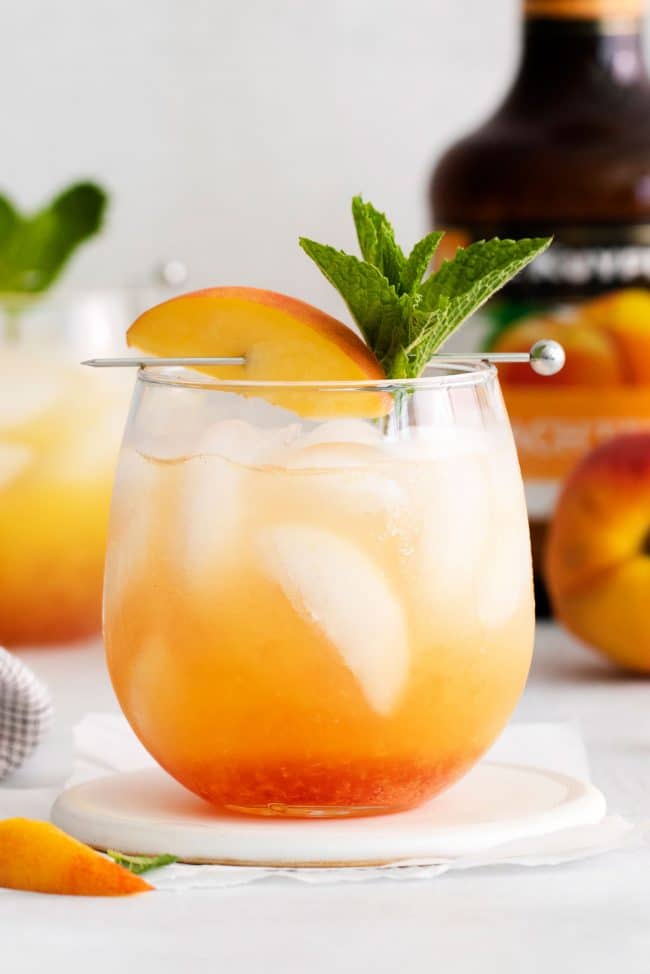 For those who enjoy a refreshing summer cocktail, try this Georgia Peach Cocktail. It has a flavor that is sweet and fruity and is perfectly countered by a dash of orange and cranberry juice.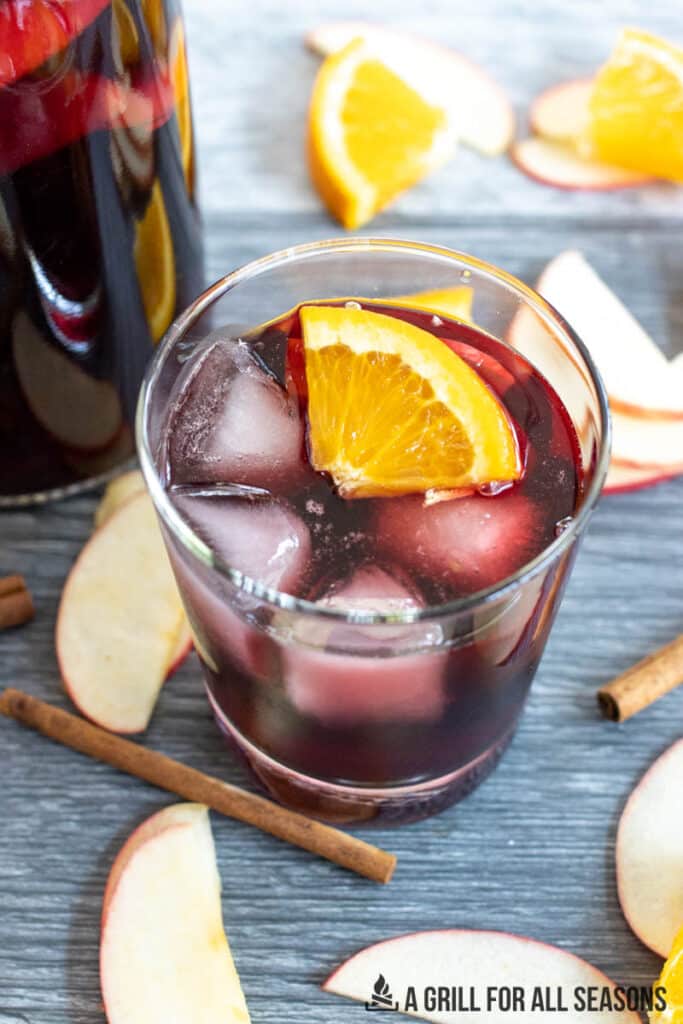 Try an innovative spin on the traditional sangria! Whiskey and cinnamon are used to make this delectable bourbon sangria dish. Perfect for Christmas parties or summer gatherings!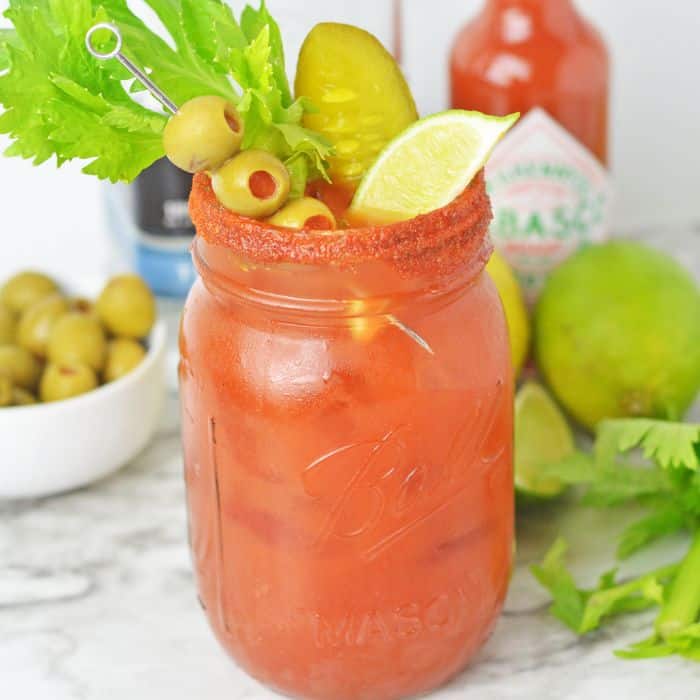 Similar to but with more heat, a Bloody Maria is a cocktail using tequila, Worcestershire sauce, spicy sauce, pepper, and tomato juice as the foundation. A Mexican Bloody Mary cocktail with lots of flavors.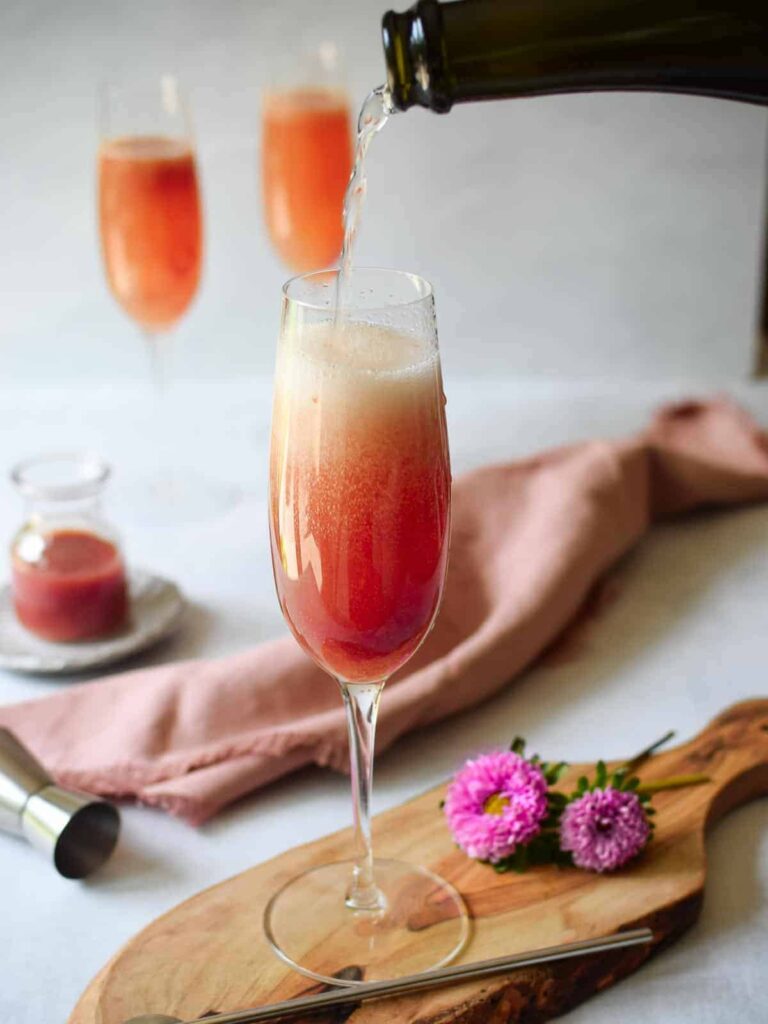 A cool fruit bellini is a necessity for every breakfast. The delicious summer plums and fizzy prosecco are used to make this fresh plum bellini cocktail. A classy alcoholic beverage to enjoy with friends.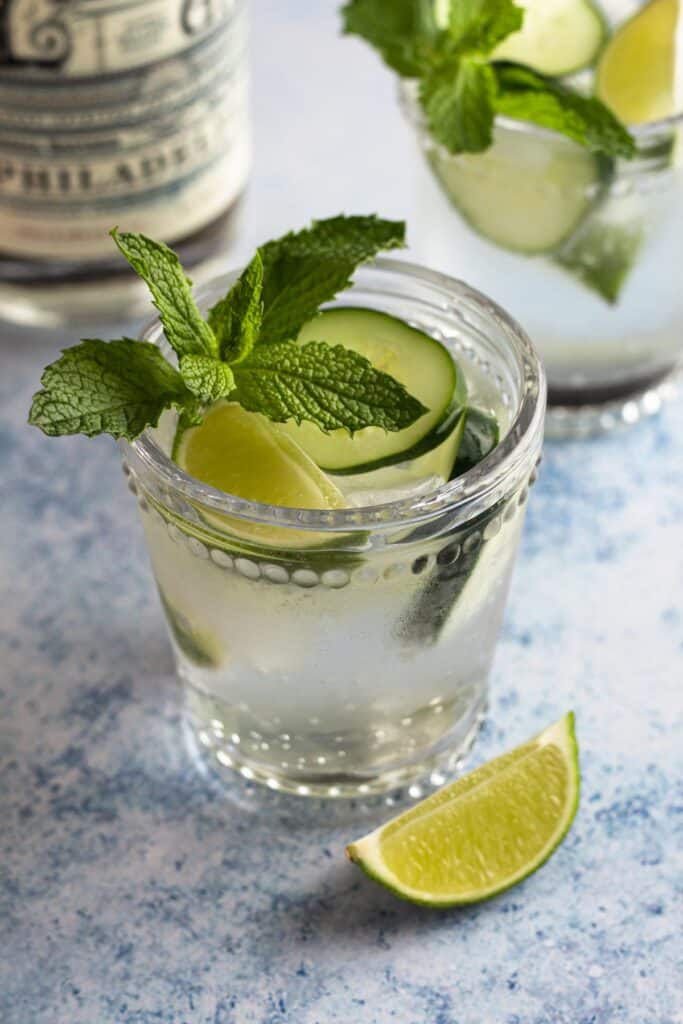 With the addition of fresh cucumber, lime, and mint, a traditional gin and tonic becomes even more cooling. It's the ideal formula for an upscale summer cocktail.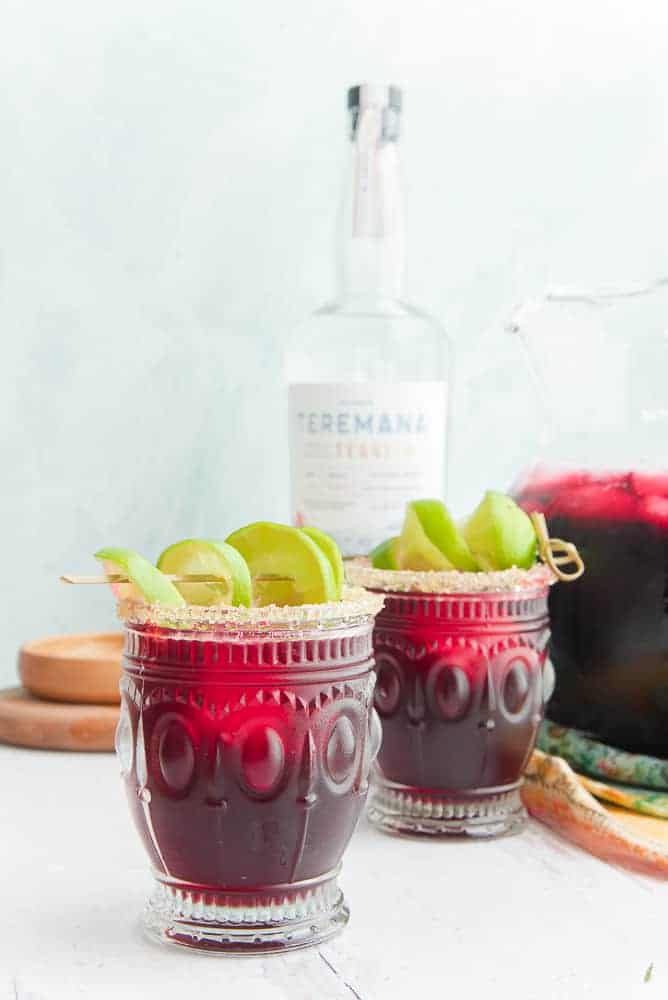 Agua de Jamaica is used in place of orange liqueur in the Jamaica Lime Margarita. However, the drink still has high-quality tequila and lime juice. The glass is rimmed in sugar or salt to enhance your experience!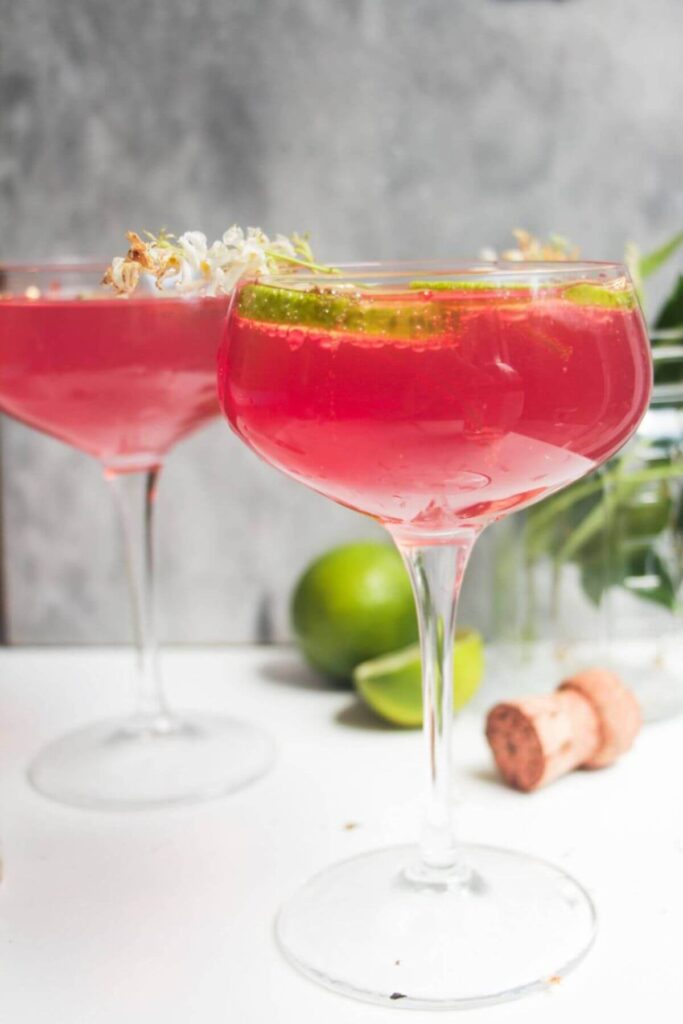 The ideal light, reviving taste of summer is this lovely in pink rosé spritz. It is a fantastic party cocktail that is simple to scale up because it is loaded with pink gin and Chambord before being topped with rosé prosecco and pink lemonade.