The month of love is fast approaching yet again. To get your home decor looking the part I have included a list of 21 lovely Valentine's Day home decor ideas. You can instantly use to liven up the house or gift to that special someone!
If you are the type of person that loves to add personal touches to each holiday or occasion. Then these Valentine's Day decor ideas are sure to get you inspired and ready to start crafting.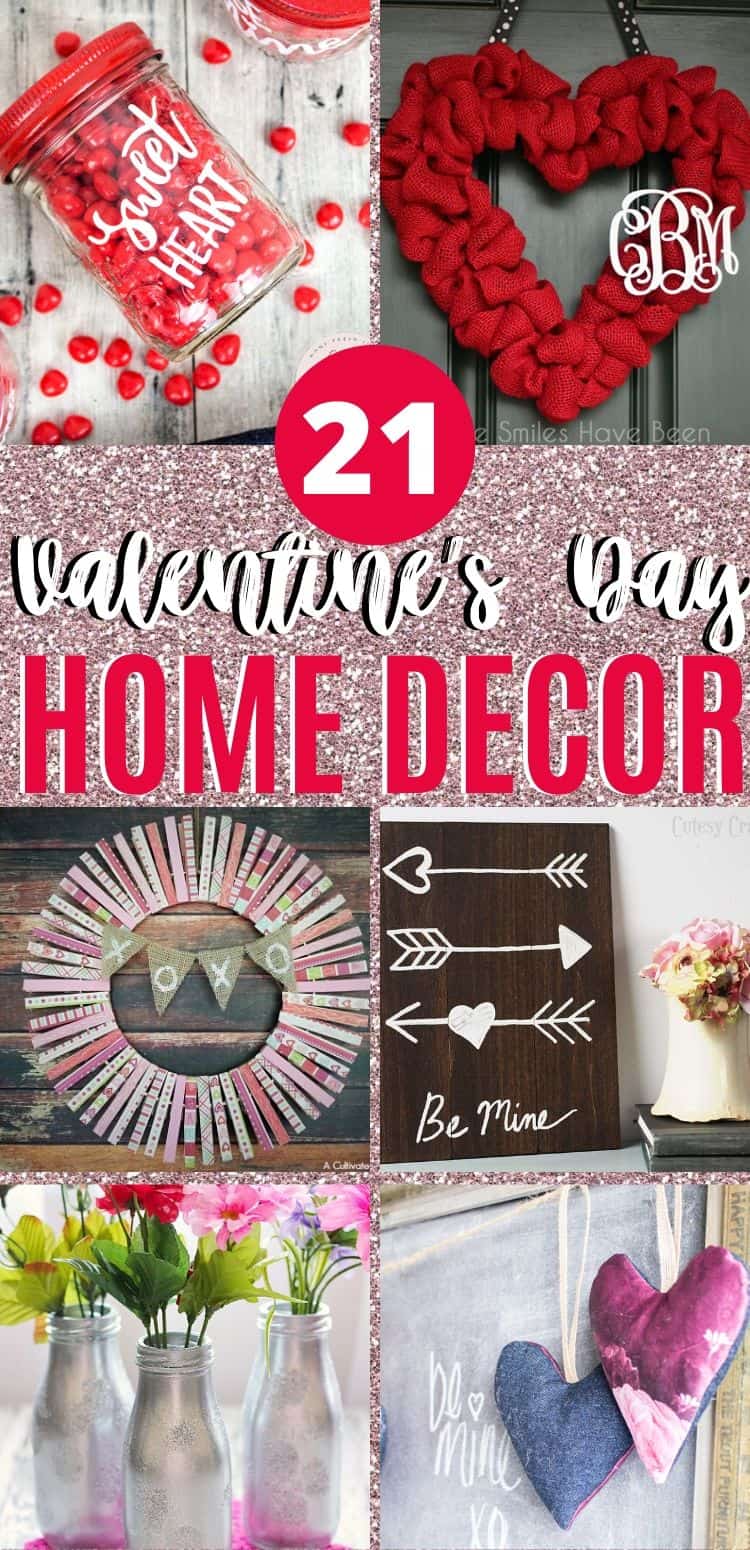 Valentine's Day Home Decor Ideas
These Valentine's Day decor ideas are great for adding a romantic or playful elegance to your space. You can easily use these ideas to make gifts for friends and family too. Who wouldn't be happy to receive a sweet gift just because you care?
I love all things that are heart shaped. So it makes sense that Valentine's Day is one of my favorite holidays to decorate for. If you are hosting a Valentine day party, these decorations would be great for that too.
Cute V-Day Decorations
All of these items are super cute and I thought I would share them. They are awesome on their own or can be added to your other decor too.
Some‌ ‌of‌ ‌the‌ ‌links‌ ‌in‌ ‌this‌ ‌post‌ ‌are‌ ‌affiliate‌ ‌links.‌ ‌This‌ ‌means‌ ‌if‌ ‌you‌ ‌click‌ ‌on‌ ‌the‌ ‌link‌ ‌and‌ ‌purchase‌ ‌the‌ ‌item,‌ ‌I‌ ‌will‌ ‌receive‌ ‌an‌ ‌affiliate‌ ‌commission‌ ‌at‌ ‌no‌ ‌extra‌ cost‌ ‌to‌ ‌you.‌ ‌All‌ ‌opinions‌ ‌remain‌ ‌my‌ ‌own.‌
Valentine's Day Home Decor Ideas You Must See
Get festive with these Valentine's Day Home Decor Ideas! They are great for your home or office space. Plus, they are all super easy to make too.
Looking For More Awesome Ideas? Check out these posts that you will love.